2017 Orlando Contest Dinner, Presented by Yaesu
February 10, 2017
Dinner starts at 6:45pm, doors open at 5:30pm
Seats are on a first-come, first-served basis. We will not reserve specific seats or tables. Someone in your party should plan to come shortly after the doors open to hold your table.
All tickets will be held at the door; we are not mailing tickets. We will distribute tickets at the door on the day of the event.
Tickets are $25 per person. Send $26 by PayPal to (to cover fees) or send $25 by check (made out to the Florida Contest Group) to N4GI at:
1906 Sweet Bay Ct
Plant City, FL 33563
Dinner tickets include a BBQ buffet dinner, free 807s, and an entry to win one of our fabulous raffle prizes. Grand prize is a brand new Yaesu HF transceiver.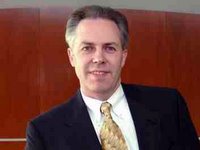 The speaker for 2017 will be CQ-Contest HOF member and M/M juggernaut K3LR.
Dinner will be held at the American Legion Department of Florida
1912a Lee Road
Orlando, FL 32810
For more information, email me at .