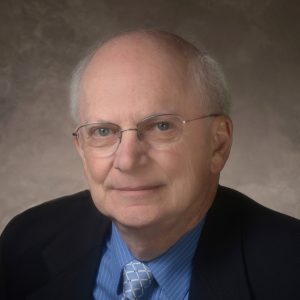 The Florida Contest Group is pleased to welcome Dave Sumner K1ZZ as the speaker for the 2020 Florida Contest Group Orlando Contest Dinner! Join us on February 7, 2020 at 6:30pm to hear Dave speak about his career in amateur radio and his activity since he retired.
Dave Sumner was first licensed in 1962 as KN1ZND. He retired four years ago after a 44-year career with the ARRL. Dave's first job with the league was working at the contest branch as a summer intern under our own W1YL. He finished his tenure at ARRL by serving as ARRL General Manager and Chief Executive Officer for 34 years, from 1982 to 2016. In addition to his work at the ARRL, Dave has served as IARU Secretary for 20 of the past 38 years, a role that he continues today as a volunteer. Dave and his wife Linda KA1ZD are a familiar sight to visitors at major hamfests around the world, as they keep a busy travel schedule both nationally and internationally.
Dave maintains a four-tower station in rural Connecticut where he indulges his passion for CW DX contesting and Linda indulges her passion for 10m. Dave is an accomplished single-op contester, having won SOHP for the USA in the ARRL DX CW and the CQWW DX CW contests. He has traveled extensively as a part of his work with the IARU, including visiting approximately 60 countries as a part of his official IARU duties.
In addition to any number of honorary club memberships around the world, Dave is a member of FOC (#1053) and CWOps (#2352). He is widely regarded as a "ham's ham," having participated in virtually every aspect of the hobby, from repeaters and emergency communication to DXing and contesting. Please make plans to join us on February 7, 2020 to hear from Dave and enjoy the fellowship of your fellow contesters and DXers at the Orlando Contest Dinner.
For information on how to reserve tickets, please visit our dinner page.