Announcing the 2023 Orlando Contest Dinner Sponsored by Icom  Friday February 10th, 2023
The dinner will be held at the American Legion Department of Florida building at 1912A Lee Road , Orlando, Florida 32810. This is the old location it was held at before COVID-19.  The dinner will be barbeque served buffet style. Doors will open at 5:30 pm. Dinner will be served at approximately 6:30 pm.
Icom America will be donating an Icom 7610 transceiver as the grand prize.
INFORMATION ON HOW TO ORDER TICKETS FOR THE 2023 DINNER
Click on this link to order tickets  https://floridacontestgroup.square.site
Please include the following information with your payment
Your callsign
The callsign(s) of anyone for whom you're also ordering tickets
Your email address
Number of banquet tickets you're purchasing at $30/ticket
Number of extra raffle tickets you're purchasing at $10/ticket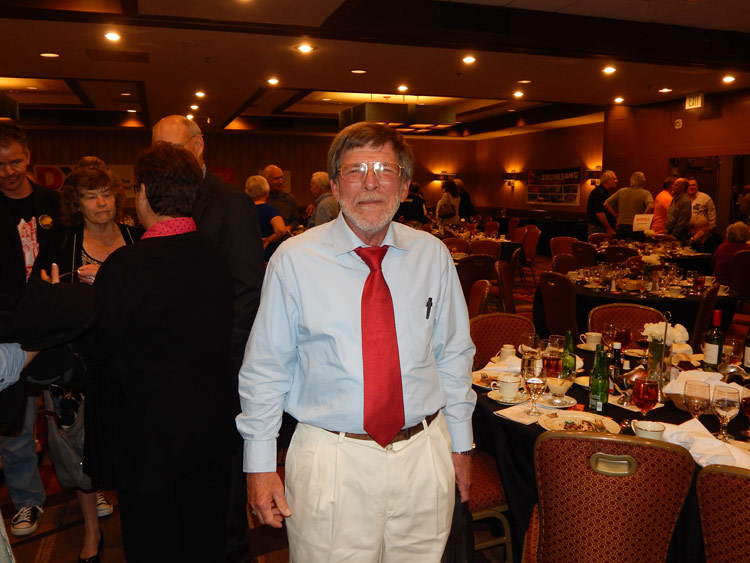 The guest speaker for the 2023 Orlando Contest Dinner is well known contester John Crovelli, W2GD. John's first contest was the 1960 ARRL Field Day, and ever since ham radio and contesting have played a major role in his life. His first big contest 'win' was the 1978 ARRL Sweepstakes CW from a very modest station in NJ. Over the past 35 years at P40W ( as well as from 9Y4W, VP2MGD, PJ1B, EF8M and A61AJ) John has achieved SO and Multi-Op world and regional honors in the CQWW, ARRL DX, and WPX contests, setting records at all power levels.
John is an experienced DXpeditioner too, with OH0MB/OJ0, K5N and K1D to his credit.  W2GD was inducted into the CQ Contest Hall of Fame in 1999, holds membership in both FOC and CWOPS, and is President Emeritus of the Frankford Radio Club.  He's attended all eight prior WRTCs (six as an operator), and is a Team Leader in the upcoming WRTC 2022/23.
After 30-years in business management, John re-focused his career, choosing the path of self-employment – constructing and maintaining antenna systems for ham operators all over the US and Caribbean.  His primary clients the past 20 some years were naturally DXers and contesters, and notable projects include the rebuild of NR5M, design and initial installation of K9CT, the third 80 meter beam install at W7RN, and recent antenna installations at the 'new' 8P5A.
John has enjoyed a lifelong passion for contesting and promises to share some of his observations drawn from six decades of contesting around the world.